Friday, October 19th, 2012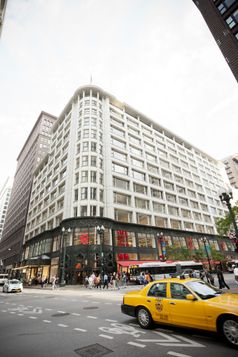 Women who want to learn all about the latest beauty products can now do so with the help of trained beauty concierges at Target. A Target retail store that is based in Chicago is launching the concept of providing customers with the assistance or trained beauty professionals who have knowledge about all of the cosmetic products that are offered on Target shelves. Customers can also receive samples from these trained beauty professionals, and they will be able to receive makeup tips from them too.
The trained beauty professionals are from a marketing agency that is based in New York City. The marketing agency, Brand Connections, now offers beauty consultants to chain stores like Target. Target has been testing out the new marketing strategy for about 10 months. If the strategy proves to be successful, then it plans on featuring the strategy at other retail stores around the country.
Target opened its first store 50 years ago in May 1962 in Roseville, Minn
The whole idea behind the new program is to provide customers with as much information as possible. The program aims to help customers become more knowledgeable about all of the products that are offered on the beauty department shelves at Target. If the program proves to be successful, then Target will be expanding it to over 400 stores throughout the country.
One of the ways in which this program will help customers is by helping them choose the right shade of make-up for their "daily look." There are many women who shop for make-up at Target stores every day, and they may not know exactly which shade of lipstick is right for their daily look. A beauty concierge will then be able to help a woman choose the shade of lipstick that is best for the type of look that she wants to achieve. The beauty concierge can essentially help customers complete a total makeover.
Target tests 'beauty concierge' concept in Chicago bizjournals.com/twincities/mor… via @mspbjnews

— ✄ Felicia Underwood (@jobsinbeauty) October 4, 2012

A customer may also want to know more about the ingredients that are contained within certain beauty products. One of the tasks of the beauty concierge is to inform customers about all of the ingredients that are contained within beauty products. The beauty concierge understands all of the ingredients that can be found in beauty products. He or she may also be able to help you determine whether you are allergic to certain ingredients contained within beauty products. Lastly, the beauty concierge is able to provide customers with coupons for their future purchases on all types of beauty products.