Permanent Makeup Training and Info
Why Consider Permanent Makeup Training
If you are interested in a unique beauty job path that requires a steady hand and a passion for beauty – a permanent makeup career may be perfect for you. And choosing one of the many reputable permanent makeup schools to get your long-lasting beauty education is the first step! Permanent makeup training is essentially the same as tattoo makeup training. Attending a school of permanent makeup can be a very rewarding and profitable career path, and it definitely calls for passionate individuals who are brave and adept with their hands. Find permanent makeup schools near you to get started on your beauty education.
What You Learn in Permanent Makeup Schools
Permanent makeup training teaches a variety of tattoo makeup skills to provide the utmost quality beauty services to clientele. If you attend a permanent makeup school, you will learn how to use tattoos as a means of recreating the effects of cosmetics through in-class lectures, beauty textbooks, and hands-on training through apprenticeship. Most permanent makeup programs teach about how to imitate eyeliner, eye shadow, lipstick, brow liner, blush and other cosmetic products – but sometimes the programs vary from school to school or state to state. (Look up your state cosmetology license requirements for specific states' permanent makeup training hour requirements.) To ensure you are getting the beauty education that matches your needs, request more information from the tattoo makeup schools and ask them about their programs before enrolling. To find out more about what you will learn in a school of permanent makeup, check out the permanent makeup program training guide.
Becoming a Permanent Makeup Artist
There are tons of permanent makeup jobs and careers out there. As you pursue your training at a permanent makeup school, you may find that you already have a plan for success in mind. At this point you may decide to find a professional permanent makeup salon to perform your art, or perhaps a spa setting. Others may choose to find a permanent makeup job in a tattoo parlor or medical office. Many also decide to create their own tattoo makeup business. Choosing a specialty area within the permanent makeup field is often very beneficial to the makeup artist's career in the long run, and some people find that they are passionate about something specific such as applying permanent eyebrow makeup to those who have lost eyebrows due to cancer treatment or conditions such as alopecia.
Find Permanent Makeup
Schools Near You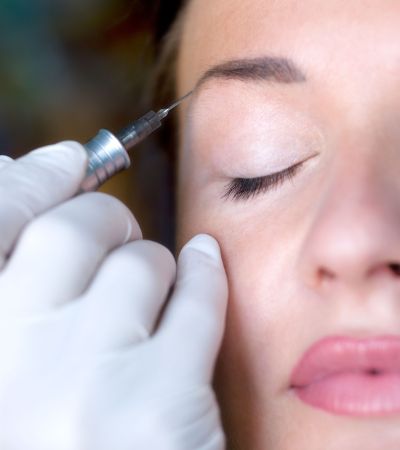 BeautySchool.com offers you the ability to search for permanent makeup schools in your area to find a quality cosmetology institution that fits your needs. Upon completing your permanent makeup program, you can obtain your state cosmetology license and begin a rewarding beauty career.