Hair Design Schools, School of Hair Info
Why Consider Hair School?
If you are interested in a creative beauty career in which the possibilities for advancement are endless – a hair career may be perfect for you. And choosing one of the many reputable hair design schools to get your education is the first step! Attending a school of hair is a very rewarding career path, and it definitely calls for passionate individuals who are interested in lucrative and rewarding careers in beauty. Find hair schools near you to get started on your beauty education.
What You Learn in Schools of Hair Design
Hair schools teach a variety of hair care skills to provide professional services and advice of the utmost quality to clientele. If you attend a hair design school, you will learn all about these topics through in-class lectures, beauty textbooks, and hands-on training in a student salon. Most hair design programs teach about shampooing, cutting, styling, coloring, chemical relaxing, curling and more – but sometimes the programs vary from school to school or state to state. (Look up your state cosmetology license requirements for specific states' hair school hour requirements.) To ensure you are getting the beauty education that matches your needs, request more information from the hair schools and ask them about their programs before enrolling. To find out more about what you will learn in a school of hair, check out the hair design program training guide.
Specializing Within the Beauty Industry
There are numerous hair jobs and careers to choose from. As you pursue your education at one of the many reputable hair schools available, you may find that you are especially great at a particular set of hair skills. At this point you may decide to specialize in a niche hair service such as weddings and formal events, high-fashion and modeling hair, hair for TV and theater, kids' hair, elderly hair, or classic hairstylist running the gamut of clientele. Choosing a specialty area within the hair design field is often very beneficial to a hairstylist's career in the long run, and many beauty students choose to concentrate their studies in the specific area they are most passionate about. Some hair specialists even choose to create their own hair products line. There are tons of career options for a graduate of a hair design school.
Find Hair Design
Schools Near You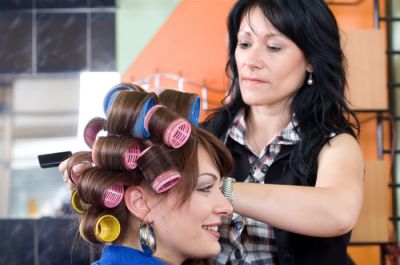 BeautySchool.com offers you the ability to search for hair design schools in your area to find a quality cosmetology institution that fits your needs. Upon completing your hair program, you can obtain your state cosmetology license and begin a rewarding beauty career.