Beauty Trend Weekly Rundown – September 10, 2012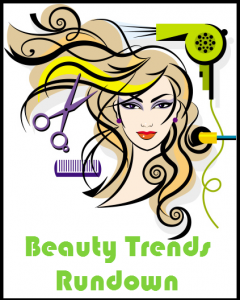 As usual, we've been keeping a beady eye out for some hot new makeup trends and to keep you guys updated (aren't we nice!) and we've noticed a bit of a thing going on. Well you see, everyone from Jessica Biel to Emmy Rossum seems to have gone makeup mad recently and we kinda love it.
It's late summer and the top new fall makeup and fall beauty products are already appearing at Vancouver retailers. Many of these, like BB Creams and Revlon's Neon Nail Art, are completely relevant to summer beauty needs and will carry through to the next season.
Gone is the day when blue hair meant little old lady. Trending all over the country is rainbow colored hair. Pastel hues in blue, pink, purple and orange are being seen on glamour girls everywhere. Not for the faint of heart, this current hair statement can be done on a permanent or temporary basis. No longer does cotton candy colored hair belong only to the Rainbowbright Pony or the crazies of the world.
We're not talking tiny topknots or elegant ballerina buns – we're talking about huge buns! A great look on and off the red carpet, celebrity fans include Kelly Brook, Demi Lovato and Nicole Richie. Keep your style simple yet glam with this on-trend 'do.
Looking for information in order to help you begin training for a career in beauty, nails, esthetics and skin care, cosmetology, massage therapy or hair care? BeautySchool.com has the right cosmetology school for you.
Last updated by admin at .