Resolve Your Toe-bese Feet with Cosmetic Surgery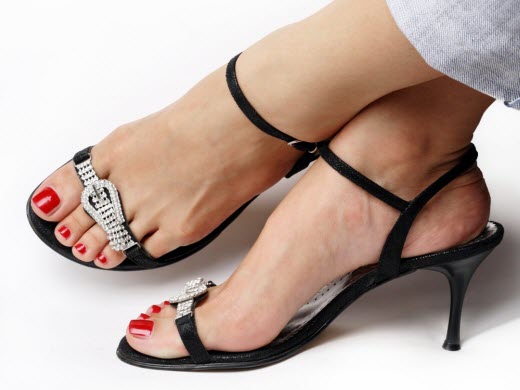 In the summer months, it is easy to feel a bit self-conscious about one's appearance. Everything from wearing a bikini to wearing open-toed sandals can make a man or woman feel a bit insecure. For the person who may have unsightly feet, there is no need for him or her to continue suffering. Cosmetic surgery now gives people the opportunity to literally slim down fat toes, remove extra padding from toes or even lengthen toes.
There has recently been a surge in the number of men and women pursuing surgery procedures for their feet in New York City. During the summer, men and women want their feet to look great in sandals. Getting one's feet to look great is easy with the help of an experienced surgeon in the city. "Toe-besity" is an issue that cosmetic surgeons in New York City are willing to help in resolving. These cosmetic surgeons are aware of the latest procedures that can be used to slim down fat toes.
The "toe-besity" procedures can cost anywhere from $500 to $3,000. If you need to have a major surgery procedure, such as the removal of a toe, you will need to pay a couple thousand dollars. Some procedures are simple and only involve removing a bit of extra padding on the outside of toes.
One may also want to have toes or extra padding removed for the pain that they cause. The American Podiatric Medical Association is fully in support of cosmetic procedures that alleviate the pain that people feel in their feet. The procedures may also aid in the restoration of functions in the feet too.
Left- and right-footed shoes all over the world were identical until the nineteenth century, when the first sets were made in Philadelphia.
One of the other benefits of this new cosmetic surgery procedure is that patients are growing in self-confidence. They feel more confident in their appearance after they have this procedure. For women who love to wear open-toe heels, this surgery is sure to grow in popularity. Men who wear sandals also love the idea of slimming down their toes in order to have a more attractive appearance.
When you slim down your toes, you no longer have to worry about strange looks from others. You can feel beautiful with your newfound appearance. You can embrace this appearance and feel like you can wear any type of shoe during the summer. You should never feel like your fashion choices are restricted due to the shape or appearance of one of your physical attributes.
Last updated by admin at .
Tags: Beauty Trends, cosmetic surgery, fat feet, toe-bese