Beauty Trend Weekly Rundown – September 17, 2012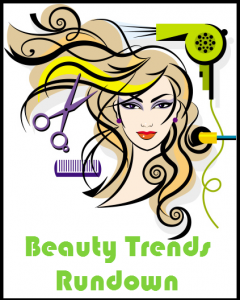 As Summer comes to an end, it's time for "fashion girls" to start looking at new trends for Fall 2012. From cosmetics to boots, there's something new and exciting happening in the industry. With an array for fabrics, textures, colors and prints, we can create our own individual style.
Fall is a beautiful season full of rich colors and the perfect time to try out some hot makeup trends. I poked around and made a list of the trends we'll be seeing a lot of in fall! If you want to be trend savvy- here are some fun ones to try out: Foundation- Flawless skin with the appearance of no foundation is sticking around from summer. It might be a good idea to stock up on foundation with light coverage and use concealer, only where needed, to provide a dewy finish.
The principal of Texas' Beaumont Independent School District attempted to cancel an adult education cosmetology course last week after the registration of a male student he perceived to be gay. Principal Thom Campbell-Amons also fired the course's instructor Cequada Clark, who claimed she was told her services were no longer needed.
Looking for information in order to help you begin training for a career in beauty, nails, esthetics and skin care, cosmetology, massage therapy or hair care? BeautySchool.com has the right cosmetology school for you.
Last updated by admin at .
Tags: bright eye trends, cosmetics, fall trends, gay beauty school students