Beauty Trend Weekly Rundown – October 8, 2012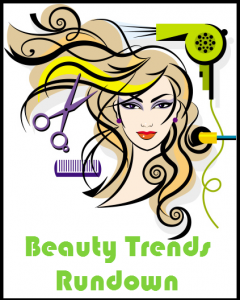 With the arrival of new fashion season, the trend has changed from light, romantic floral to intense and rich solid colors. Along with all the other fashion trends, makeup trends have also changed from subtle, summery shades to the bright and dark hues, complimenting the festive season and chilly winter breeze.
As fall quickly creeps around the corner, it's time for us to put away our beachwear and break out our autumn ensembles. To spice up these chilly weather outfits are some new make-up trends to match.
Just thinking about fall gets me extremely excited. We finally get to break out our boots, our blazers maybe a scarf or two, but most of all, I get sooooo excited for all the new beauty trends. This fall it's all about flushed cheeks! Dick Page, Michael Kors lead makeup artist said, "It's how you look if you've been skiing, or in a hot tub or having very good sex", if that doesn't make you want to get flushed, i don't know what will! It's a really easy look to achieve & I learned a quick technique that makes it THAT much easier.
It could be the recent dose of summer sun that has lead the A-list to embrace the high ponytail, but whatever the reason, we're loving the revival of this '80s-inspired hairdo. Jennifer Lopez, Tulisa, Eva Longoria and 90210 star AnnaLynne McCord, have all been spotted this week wearing the sporty updo. We're taking hair inspiration from these lovely ladies and giving this super-simple style a try.
Looking for information in order to help you begin training for a career in beauty, nails, esthetics and skin care, cosmetology, massage therapy or hair care? BeautySchool.com has the right cosmetology school for you.
Last updated by admin at .
Tags: dark lip makeup trends, fall makeup trend, flushed cheeks, high pony tail hair