Monday, August 6th, 2012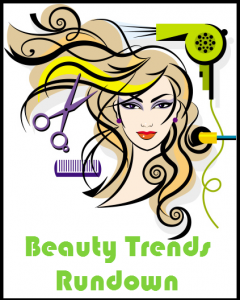 Isn't there something so glamourous and clean about a white eye shadow look? Gah, we love the simplicity and the elegant beauty it creates when applied just right on the eye. Maybe it's the contrast with a dark liner and it's light color, but we love this feminine look and think it's a definite MUST try for you, your friends, and anyone who is willing to try this effortless look.
We had reported previously how to beat the heat and frizz with a fishtail braid. Now there's a bonafide trend on our hands with not onebut three Bollywood stars sporting it at various social dos. Deepika Padukone and Priyanka Chopra both wore their braids messy while Malaika Arora-Khan opted for a neat prim one. Have you sported the fishtail braid? Let me know./p>
Did we call it, or did we call it? Back in February, we told you we had an inkling that colored mascaras were on their way back in with the stylish elite, and now we get word, via Style.com, that rainbow lashes were all the rage at Dior's fall '12 couture show.
It's no secret that I'm a fan of colored highlights! I love pink, blue, even purple accented highlights! Especially since it's summertime why not try the colors in your hair right… The only problem I found was that the colors washed out of my hair. I've featured hair chalk, which is amazing, but I also just saw in Sephora's window Alterna night highlights. It's highlights that wash out with shampoo!
Looking for information in order to help you begin training for a career in beauty, nails, esthetics and skin care, cosmetology, massage therapy or hair care? BeautySchool.com has the right cosmetology school for you.