Beauty Trend Weekly Rundown – September 24, 2012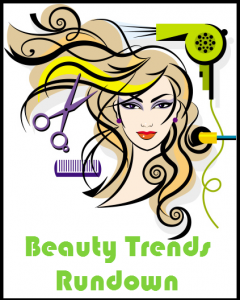 With school back in session – or very nearly so – it's time to admit defeat and transition from those bright, fun summer trends to the dark, subdued fall trends. As the warm weather lingers into September, start the transition from your makeup bag and hang on to those sundresses as long as the temperature allows.
Don't panic, but it looks like French manicures may be making a comeback—we saw them at Topshop Unique and Alexander McQueen. Others avoided the white tip: at Donna Karan, Deborah Lippmann's beige "Fashion" was topped off with deep ruby "Single Ladies."
If you haven't already noticed fall is my all time favorite season (hence all the posts related to fall)! And today I've got another on for you, Fall Makeup Trends 2012. Now, I'm just warning you these makeup trends are very daring and bold so don't except them to become part of your everyday makeup routine!
You don't need a makeup artist to create a beautiful bridal look on your big day. With the right products, tools, and a little know-how—or a complimentary bridal beauty makeup session at your nearest Bobbi Brown Cosmetics counter—looking gorgeous for your trip down the aisle can be a piece of wedding cake.
Looking for information in order to help you begin training for a career in beauty, nails, esthetics and skin care, cosmetology, massage therapy or hair care? BeautySchool.com has the right cosmetology school for you.
Last updated by admin at .
Tags: fall trends, new york city fashion, wedding fashion