How to Do Your Own Color Streaked Hair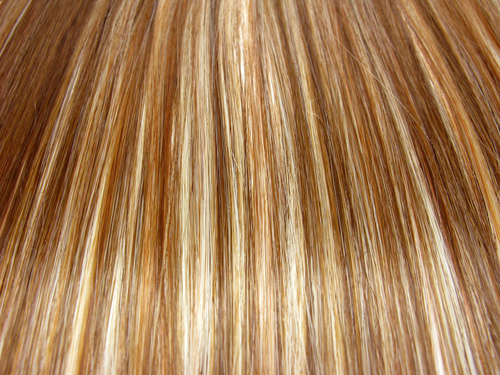 Rainbow hair color streaks are popping up on red carpets and runways across the country. Neon pink, bright blue, lush lavender and sunny yellow streaks can provide a fresh alternative to the traditional blondes, brunettes and reds. While celebrities have top stylists at their disposal, the rest of us must rely on our own creativity.
One of the easiest ways to achieve this look is through clip-in hair extensions. Clip-in hair extensions come in a wide range of colors from the palest pastels to lavish jewel tones and feisty neon colors. Natural human hair extensions can be heat styled along with your own hair so that you can have curls, waves or flat-ironed hair to suit your mood.
Once you have chosen your extension, simply pick a spot for your new streaks, and then clip the extension close to the scalp. If your hair is straight or silky textured, you may find that you get a more secure hold if you spray a texturizing or hair spray and tease your hair before clipping the extension to your hair.
Treat your new hair extensions as gently as you treat your own hair. If you have artificial hair extensions, follow the package directions. If you have natural hair extensions, shampoo and condition them gently, but avoid rubbing or twisting the hair. Lay them flat on a towel to dry.
Chalk highlights are another temporary hair color streak option. These easy-to-apply temporary streaks are non-toxic and are easy to wash out. Simply dampen chalk pastels before rubbing them down rather than up the selected strand of hair. The colors can be alternated for a fun variation on the colorful streak look. To set the chalk, style your hair with a curling or straight iron, and then spritz it with hairspray to complete the look. To remove, simply shampoo your hair, and condition thoroughly since chalk tends to be drying. Pastel chalk colors work well for blonde hair while bright colors stand out dramatically against darker hair.
Permanent streaks are another option, but these generally require that hair be bleached first. A professional hair colorist should be consulted first to avoid damaging hair. Hair that is bleached incorrectly could turn an unflattering shade of orange, and colorful streaks can fade quickly if not correctly applied.
Colorful streaks offer the chance to try on a fun, new look for one day or add a rainbow of colors for as long as it suits your fancy. Try a subtle shade underneath your layers for daytime wear, or add dramatically bright colors throughout your mane for a night out. Dare to be different, and give your hair a shot of color.
Last updated by Becca at .
Tags: colored hair, orange hair, streaked hair