Beauty Trend Weekly Rundown – October 1, 2012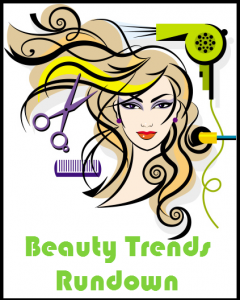 There used to be wide spread agreement among men about this. There used to be a shared belief that real men only get mud-caked faces the old-fashioned way … they earn it. Not any more.
What if we are in the middle of summer? New beauty/makeup collections are already on their way out so let's get a sneak peak of the next season's makeup trends. Face : Summer's face was luminous, fresh and glow-y, and remains the same! Keep that shine on! (or if you are oily just minimize it). This fall the face stays flawless but fresh. Why not try BB cream ?
I have to say I laughed as I was preparing this post because some of the models are hilarious and scary at the same time. I picked the tamest photos I could find. If you're planning on getting your hair cut anytime soon, you'll want to check out these trends to see if any will work for you. I've decided for fall 2012 almost anything goes and there's definitely a 70s feel to fall 2012 trends. For instance, Retro bouffants seem to be all the rage. Get out those teasing combs and hairspray and add some volume. Yes!
While long hair has been the go-to style for quite some time, we are starting to see the emergence of the shoulder-length cut. Many celebrities are trading in their long locks for something shorter and flirtier this season, leaving longer looks a thing of the past. Whether you are preparing to start a new school year or are simply looking to spruce up your 'working gal' look, the shoulder-length cut is a must try.
Looking for information in order to help you begin training for a career in beauty, nails, esthetics and skin care, cosmetology, massage therapy or hair care? BeautySchool.com has the right cosmetology school for you.
Last updated by admin at .
Tags: fall hair trends, make up trends, old fashioned trends, shoulder length hair