Wednesday, November 2nd, 2011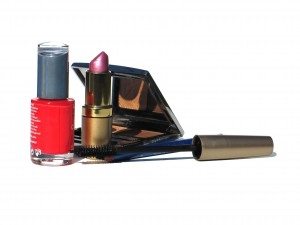 Like most women, you probably have invested in a number of pricey skin care products that aim to help women achieve healthy, clear skin. But have you ever stopped to think about how your makeup might be affecting the quality of your skin? If you are still using makeup from the last decade, you could be contaminating your skin. A recent study performed on British women revealed most women continue using their old makeup well past the product's expiration date. Furthermore, the study also revealed that 89% of women were unaware of the fact that their makeup has an expiration date, although in many cases it is not listed clearly on the product.
While most women understand the risk of sleeping in makeup (although 81% of us regularly do so), few actually understand the implications that can arise from using expired makeup. Old make-up can cause a host of skin problems including skin infections, acne, sties and peri-oral dermatitis, a condition that causes the development of rash-like red bumps. If you are one of the 60% of women who shares their old makeup with friends, you are not only exposing yourself to harmful bacteria, but also exposing your friends as well.
Considering the staggering cost of most makeup, it is understandable why many of us, 68% to be exact, only replace make-up once it runs out, opposed to when the product expires. So the next time you get ready to apply that year-old mascara and eyeliner, think again. If you've been using old makeup, check out some of our recommendations for proper makeup usage and disposal.
Eye Makeup
Of all makeup items, mascara is the one you will need to replace regularly. According to the study, most women kept their mascara for a year, even though it should be replaced every two to three months. Mascara can breed icky bacteria that can lead to eye irritation, conjunctivitis and sties. While most women keep their powdered eye shadow for 180 months, it should be replaced each year. Cream-based eye shadows can grow bacteria more quickly than powders and should be replaced every 6 months. Liquid or pencil eyeliners should be replaced four times a year.
Foundation and Concealers
The study of British women also revealed that women tended to keep their concealer for two years, even though it should be replaced every 12 months. Generally, powder and stick concealers can last up to a year, while liquid concealers, which are more prone to breed bacteria, should be tossed after 6-12 months. If you buy your foundation in bulk, don't worry. Unopened foundation can last for a few years.
Storage and Cleaning
Unfortunately, most of us store our makeup and makeup brushed in our moisture-rich bathrooms. You can extend the life of your favorite products by storing them in a dry, dark place. If you find you have frequent acne breakouts, you might be one of the 72% of women who never wash their make-up sponges or brushes. Be sure to wash these items regularly and you will surely see a difference in your skin.