Friday, June 22nd, 2012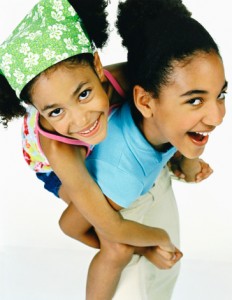 Every moment matters this summer for being a style queen. Whether one is on the beach for tanning or playing beach volleyball, looking good is essential for feeling fabulous and gaining a little attention from the opposite sex. Having the right hair style can also protect hair from harmful UV rays. Here are the top three looks that you should try out this summer to look like a sizzling celebrity on the beach.
1. The Loose Braid
The loose braid has been seen on the likes of Selena Gomez and Kristen Stewart. It is a look that is simply ravishing and glamorous, yet so easy to create for the beach. To create this look, you should prime your hair with some volumizing spray. The low braid looks best in a tousled and care-free fashion. Before putting hair into a braid, run your fingers through it and give it some volume at the roots. Then, create a side-part on one side of your head and start braiding the hair into a french braid. To add some true beauty to this look, you can add a tropical flower behind your ear. You will become the sole exotic goddess on any beach with this look.
2. The Hipster Headband
Have you noticed that tousled locks are hotter than ever? Well, they just got even hotter (if that's possible) with the addition of the hippie headband. This hipster look shows one's free spirit and is fun for summer. You can use bandeaus or stretchy headbands to create the look. The key is to achieve a bohemian vibe in creating this look. The most popular headbands have braided materials and leather intertwined in them.
3. Fun Chignons
A chignon is basically a type of bun that sits on top of the head. It is not the typical "messy bun," but rather it has a more refined and elegant look. It is a pretty look for the beach, since it shows off one's shoulders. Wearing a chignon on the beach is also comfortable for those who are tanning on the beach. One doesn't need to worry about hair getting all over the place with the chignon securely in place. Celebs who have recently been spotted wearing the chignon are Cameron Diaz and Nicole Richie. These celebs each put their own twist on this look by allowing a few pieces of hair to fall forward to the face.
These are the top three summer hair styles that are sure to impress. These hot three looks will have you feeling amazing on the beach or wherever you decide to go after the beach. They only take minutes to create, and they also feel comfortable for long days of lounging and tanning on the beach.