Monday, August 3rd, 2009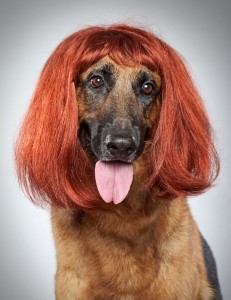 Okay, I admit it. The Real Housewives franchise is my guilty pleasure! I was so excited when I watched the Atlanta season premiere the other night and saw Empire Beauty School featured on the show.
Kim Zolciak, one of the most controversial women on the show, took a lot of heat last season for wearing a wig. Turns out she claims to have had a disease that made her hair fall out. This season, she has decided to turn a negative into a positive and start her own wig line.
During her trip to Empire Beauty School, Kim seemed overwhelmed by the amount of education needed to become a cosmetologist. She made it very clear that education was not her thing, instead deciding to hire people with the know-how to help her in her business venture. Although she decided to personally skip on the Empire Beauty School education, she seemed to enjoy her trip and even made a comment about hiring one of the cosmetology-educated women she met that day.
Whether you love her or hate her, what do you think about Kim's proposed wig line? I think it's an obvious direction for her to go in and I'm excited to see what comes of it. I've personally never worn a wig but think it would be fun to have short and curly hair one day, and long and dramatic hair the next day. Plus many women suffering from cancer or a condition like Alopecia, which causes bald spots, want and need options.
Also, to the Empire Beauty School students and alumni out there, were you excited to see your school in the spotlight? Do you think it was accurately portrayed? Let us know!