Wednesday, May 23rd, 2012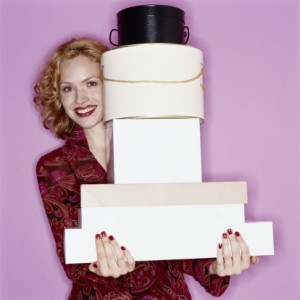 Risky fashion statements are always in, as you can plainly see when you look at celebrities who dye their hair outrageous colors, and who wear some of the boldest prints you can imagine. The newest trend in daring fashions deals with your nails. Although shades of red were a staple for any fashionista a decade ago, the focus is shifting from basic colors that are a bit loud to patterns and 3-D effects.
Stick on nail art and glitter were all the rage at one time. Even the more recent trend of nail polish that has a cracked surface has been left behind in the dust. The same goes for nail polish with a heavenly aroma.
Every season seems to bring in a few new hues, since every maker of nail lacquer wants to feature unique shades of every color known to man. However, this season has nail polish manufacturers bringing some one-of-a-kind tints like shrieking green to the shelves of your local drugstore and department stores. Tints like muddied orange are selling out quickly to those who want a divalicious look for their nails.
People are now considering their nails as small canvases to show off the latest styles. You've seen Nicki Minaj do it, and you may have even heard of Rihanna's extra expensive nail polish with real gold, but are you ready for the latest? If you are, then you might want to try some nail color with a 3-D effect. Don't forget about the crazy patterns available on the market today. Yes, it's true, a snakeskin print isn't just for your shoes or purse; it can be used as an accessory you can take anywhere and everywhere—your nails! A leopard might not be able to change his or her spots, but you can surely change your nails with a fierce cheetah print finish.
What's nice about the fad of your nails being a blank slate is that you can always use nail polish remover to remove anything that you don't like or that doesn't suit you well. The rule might be the more outrageous the better, but you can experiment with your comfort level without the consequence of a permanent blunder.
While you might not want to invest in Chanel's blackened orange nail polish, there are plenty of options from brands like Esse and Sally Hansen that won't cost you a fortune. In fact, you can spend under $30, and get still get a bottle of color that will get your fingertips noticed. If you want to learn more or maybe attend a nail school go here!