Monday, January 10th, 2011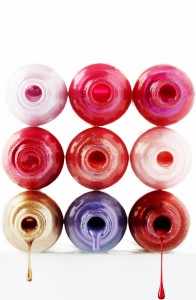 Are you a beauty blogger? Beautyschool.com is holding a Top Beauty Blog Contest. Having a beauty blog is fun, but it's time for beauty bloggers to reap some benefits for having a blog! Beautyschool.com is awarding beauty bloggers for their hard work and dedication to the online community of beauty. So how does it work?
Fill out the entry form and tell us about your blog. That's it!
Entering your beauty blog makes you eligible to win the Ultimate Beauty Giveaway Basket, which includes Barelle Cosmetics Model's Professional Makeup Kit valued at $125, along with other fab (and free) beauty prizes such as a beauty pack from Motives cosmetics, a skincare set from Decleor, beauty essentials from Rimmel London, eye must-haves from Beautisol and Virginia Alexander's 5 Minute Makeover DVD on creating a professional and evening look. Not to mention, a Top Beauty Blog badge to post on your blog page, and a featured post on Beautyschool.com and mysocialbeauty.com's "Top Beauty Blogs to Follow in 2011" list.
All you have to do is enter!!! Get the full details and enter the beauty blog contest here: http://www.beautyschool.com/top-beauty-blog-contest
BeautySchool.com would like to extend a special thank you to their Top Beauty Blog Contest Sponsors: