Monday, April 2nd, 2012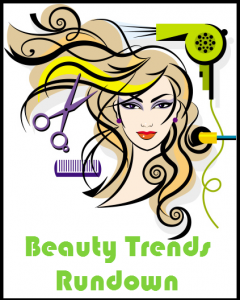 So for the last few weeks I've been buying pops of color pieces to add to my spring wardrobe and a couple of colors my eyes have been drawn too are orange & teal. No matter what I'm buying those two colors seem to end up at the register rather it be clothes or jewelry. So they have been my inspiration for some makeup looks I will be rocking this Spring. Here's a few looks sure to turn heads:
I'm always bemoaning how high-maintenance my hair has become since I stopped wearing it in its natural state—curly—and became an obsessive-compulsive flat-iron user. It's at the point where my locks have the hair equivalent of hot flashes, going limp at the mere sight of any object heated to 300 degrees. My hair is tired, and so am I.
The cosmetics company inaugurated its new $137 million center in Paris featuring a research and innovation program dedicated to all things hair. Every day is a hair day at L'Oreal's new research center in Saint Ouen, Paris. The L'Oreal Research Centre is the head of six regional centers around the world (including the Europe-focused center in Saint Ouen), the cosmetics company announced on Wednesday. The center's research and innovation programs will be dedicated to hair care including shampoos, conditioners, stylers, perms, smoothing, and straightening.
Looking for information in order to help you begin training for a career in cosmetology, esthetics and skin care, nail technology, massage therapy or hair care? BeautySchool.com has all of the top cosmetology schools for you to pick from.