Wednesday, February 29th, 2012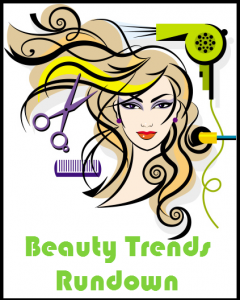 Color blocking has crossed over from the fashion scene to the beauty scene. What was once popularized on the runway, color blocking has now become mainstream in hair and makeup trends. For those who aren't familiar with the trend, color blocking is basically matching two or more shades, which creates a vibrant pop.
FOUNDATION Spring/summer 2012 foundation will be natural and fresh-looking, according to Bobbi Brown of Bobbi Brown Cosmetics. "Make-up trends come and go but flawless, polished-looking skin never goes out of style. For a lit-from-within look, try a sheer, silky powder formula that'll help brighten your complexion," she says.
G-Dragon's Sensational Hair. Right before Big Bang's comeback, photos of G-Dragon's hairstyle was released to the public. The hairstyle itself was sensational. One side of his head was shaved all the way up and the long hair on the opposite side of his head went all the way down to his chin. G-Dragon was always known as the first one to try something new and unique since he first debuted. Even though his sense of style has been praised upon by his fans, this hair style shocked the fans rather than impress them. G-Dragon can pull of anything though. He could pull off wearing female clothing, play around with outrageous clothing and can even pull off ridiculous hairstyles
Looking for information in order to help you begin training for a career in cosmetology, esthetics and skin care, nail technology, massage therapy or hair care? BeautySchool.com has all of the top cosmetology schools for you to pick from.