Cosmetology Schools
Get a cosmetology license at one of our featured cosmetology schools! You may learn a little about all aspects of cosmetology, or specialize in hair, nails, skincare, or makeup! For more information about what cosmetology school entails, check out the cosmetology school training guide.
Results:
Cosmetology Schools
Showing 1 - 10 of 10

New York (alphabetized by city name)
American Beauty School, Inc.
Bronx, NY
Empire Beauty School - Brooklyn
Brooklyn, NY
Empire Beauty School - Buffalo
Cheektowaga, NY
Westchester School of Beauty Culture
Mt. Vernon, NY
Capri Cosmetology Learning Center
Nanuet, NY
Empire Beauty School - New York City-Manhattan
New York City-Manhattan, NY
Capri Cosmetology Learning Center
Newburgh, NY
Empire Beauty School - Peekskill-Westchester County
Peekskill-Westchester County, NY
Empire Beauty School - Queens
Queens, NY
Empire Beauty School - Rochester
Rochester, NY
Other States in Results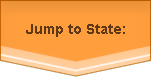 Alabama
Arizona
Arkansas
California
Colorado
Connecticut
Florida
Georgia
Idaho
Illinois
Indiana
Iowa
Kansas
Kentucky
Louisiana
Maine
Maryland
Massachusetts
Michigan
Minnesota
Mississippi
Missouri
Nebraska
Nevada
New Jersey
New Mexico
New York
North Carolina
Ohio
Oklahoma
Pennsylvania
Rhode Island
Tennessee
Texas
Utah
Virginia
Washington
West Virginia
Wisconsin