How to Make Your Salon More Earth-Friendly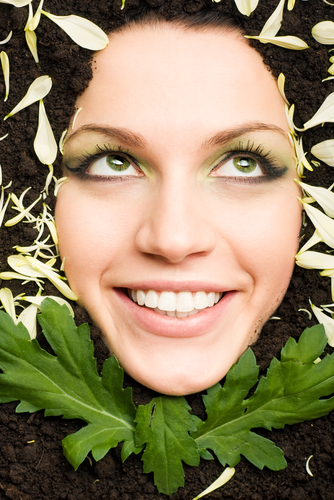 "Going green" is becoming more and more popular, and people from all walks of life are finding ways to make their lives more eco-friendly. As a beauty professional, you're in a position to make a huge difference right in your very own salon. Think about it. Plastic product containers tossed in the garbage, incredibly high water and energy usage, and chemicals being washed into water supplies are not doing the planet any favors. So try a few of our suggestions to make your salon a "green" salon!
Recycle
You'd be surprised how many items in salons can be recycled but aren't. Shampoo and conditioner bottles, hair color tubes and styling product containers can all be recycled. In an effort to do their part to save the environment, Origins Cosmetics will accept and recycle cosmetics packaging from any brand as a part of their Return to Origins Recycling program. To recycle other beauty packaging, visit Earth911.com to find a recycling center near you!
Save Energy

Though energy efficient hairdryers and styling tools are not yet a reality, you can still save energy throughout your salon. For starters, you can swap your traditional lighting out for florescent or LED bulbs. Check out Eco-Lite for energy efficient lighting made specifically for salons. Go the extra mile and turn off lights in areas of the salon that aren't being used. Another great way to conserve energy is to unplug styling appliances from the wall outlet when they're not in use. Even if the appliance isn't on, it is still pulling energy, so unplug it!
Clean Green
Chemical cleaning solutions are big culprits when it comes to hurting the planet. Changing to eco-friendly cleaning supplies is a simple way to make your salon more green. You don't have to compromise cleanliness and sanitation with natural cleaning products. Try the products from All Green Janitorial Products to keep your salon sparking clean without harming the environment. You can also take old, hair color-stained towels and use them to clean surfaces instead of using wasteful paper towels. Be sure to wash your salon's towels with eco-friendly laundry detergent and softener to keep things green.
For more tips on making your salon more earth-friendly, visit PlanetGreen.com.
What steps has your salon, spa or cosmetology school taken to "go green"? Share!
Last updated by admin at .
Tags: Beauty Products, Beauty School General, Eco-Friendly, go green, going green, hair care, salon