Messy Braids Take Center Stage In Spring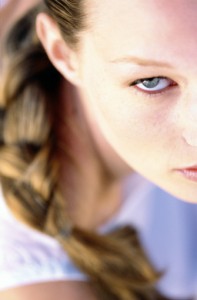 It would be easy to make a case that braids never actually disappeared from the radar screen of hair trends over the past 50 years, but it is quite clear to see that they have recently made a resurgence. The variation of braids worn by public icons has run the gamut from neon weaves to naturally messy and wild creations, of which no two are alike.
After being spotted on the likes of Nicole Richie, Eva Longoria and Kim Kardashian, it is clear that the messy and wild side braid is currently the hottest trend in the North American fashion world. Here are a few reasons that a messy side braid might be the perfect new look for you.
Separate Yourself from the Pack
While it may seem silly to suggest that someone should follow the latest trend in order to separate themselves from the pack, the truth is that many women lack the gusto and confidence to rock this messy side braid look. Whether it is a result of a conservative approach or a job environment where co-workers would scoff, the vast majority of women choose to enjoy the latest trends by witnessing them on others as opposed to embracing it themselves. Go boldly in the direction of individuality in upcoming weeks with the messy side braid. Fortune favors the bold.
Get the Attention of Adventurous Peeps
Much like the male peacock spreads it wonderful array of feathers in an attempt at gaining the attention of the most coveted mate, side braids can be worn at bars and clubs in order to garner the attention of potential mates. Only those with an appetite for adventure and uniqueness will be drawn toward a woman rocking a side braid, and only the most confident and charismatic people will be comfortable approaching her. In short, you can scare off the riff-raff and lure in the Mr. Rights.
An In-Home Cosmetology Lesson
Creating a look such as the messy side braid involves a handful of steps, but you will become more familiar with your hair and how to manipulate it throughout the process. It begins with a light coat of spritzer or wax spray on a deep side part, which can be volume-ized with a quick blow dry while the hair is still damp with product. Next, divide the section of hair into three or four parts and simply weave them together, making sure not to be too delicate or consistent with your technique. A personal touch can be put on the entire braid and the loose hair below it by teasing or curling, which creates the signature look of messiness and confident disregard for detail.
If you are interested in a creative beauty career in which the possibilities for advancement are endless – a hair career may be perfect for you. And choosing one of the many reputable hair design schools to get your education is the first step!
Last updated by admin at .
Tags: hair braiders, hair school, hair trends, messy braid