Monday, April 16th, 2012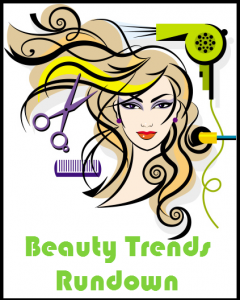 We can always count on spring to inspire trends that promote fresh, natural beauty. And spring 2012 hair trends are all about looking carelessly chic and effortlessly edgy, which means less time and maintenance! I couldn't be happier about it. As someone who's finally stopped fighting my hair's natural tendencies, surrendering my flat iron has made my life so much easier and my hair significantly healthier. No more dry, straw-like hair that smells like it's been singed, even after it has just been washed. With the latest spring styles, I can rock the wash and go look and still be right on trend!
Starting Friday, Coachella kicks off summer concert season with the first of two weekends of music, art, and frolic. This year, we're taking inspiration from spring 2012 runway shows like Rag + Bone and DSquared2 (both cited music festivals as an influence) to round up some long lasting, desert-friendly finds to pack for a weekend in the valley.
So you've found your bridal makeup artist and you are almost set to go. Now it's time to pull your look together for the day with the perfect hair and makeup. When it comes to bridal makeup Stephanie Daga, makeup artist and owner of Blush Pretty, knows her stuff. Daga forecasts the hottest makeup looks for the upcoming wedding season.
Chin Implants up by 71% vs. 4% Rise in Breast Implants in 2011. A chiseled chin may be the latest "must have" body part. A new report shows "chinplants," otherwise known as chin augmentation or chin implants, are the fastest-growing plastic surgery trend among men and women. The popularity of chin implants rose by 71% in 2011, more than breast augmentation, botulinum toxin injection, and liposuction combined.
Looking for information in order to help you begin training for a career in cosmetology, esthetics and skin care, nail technology, massage therapy or hair care? BeautySchool.com has the right beauty school for you.