Beauty Trend Weekly Rundown – April 9, 2012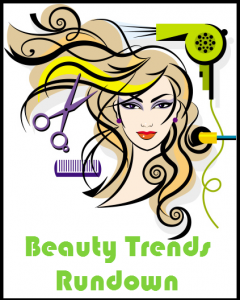 Andrew Newman examined market trends in the male-targeted cosmetics and beauty industry in a 2010 New York Times article "Men's Cosmetics Becoming a Bull Market." A market data firm, Euromonitor International, estimated sales of "men's grooming products" has doubled since 1997 to $4.8 billion. Skin care products are the fastest growing segment of male products sold increasing in sales fivefold over the same period.
Anne Hathaway was snapped leaving London nightclub The Box with fiancé Adam Shulman late Saturday night sporting much shorter hair!
Stars like Michelle Williams, Emma Watson, and Ginnifer Goodwin have made a short hair a trend lately, but Anne's cut isn't by choice. She had to change her hair to play prostitute Fantine in the upcoming movie adaptation of Les Mis. Fantine's a single mother who sold her hair to pay the bills before she turned to selling sex. The film also stars Hugh Jackman and Russell Crowe.
Check out the top trends in hair coloring and go for a bolder and brighter 'do this season. A flash of color adds a unique touch and interest to your tresses. If you're far from being a 'low maintenance' girl, experiment with edgy, statement shades. Rock a brilliantly sculpted hairdo and perk it up with a brand new color which radiates style and confidence. The top hair color trends below allow you to get creative and flaunt your artsy skills to mix/match different hues. Try your hand at the coolest hair coloring techniques until you find the one that best suits your personality.
Several celebrities have been brave when it comes to trying out different bold-colored lips for red carpet events. While some go for the traditional bold red color, others try pink and fuchsia shades. These shades bring attention to some bright pearly white teeth or add some color to a darker outfit, such as Angelina Jolie's black dress at this year's Oscars. They can also play on color, like with Katy Perry's pink choice for her blue dress and hair look earlier this month, according to Hollywood Life.
Looking for information in order to help you begin training for a career in cosmetology, esthetics and skin care, nail technology, massage therapy or hair care? BeautySchool.com has the right beauty school for you.
Last updated by admin at .
Tags: Beauty School General, cosmetology school, hair trends, weekly trends