Monday, March 16th, 2009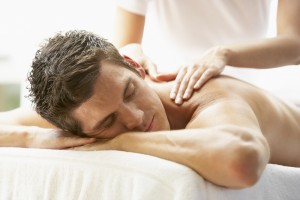 These days, it can be difficult to escape talk about the "R word." I'm talking about the recession. In tricky economic times, it's only natural for people to tighten their belts a little and trim down their extra expenses. That may mean cutting out certain luxuries, like eating out or taking a vacation.
So, where does the beauty industry fit into this equation? For businesses that are willing to adapt to the current economic situation and get creative, there are bountiful opportunities to attract new and existing spa customers.
Don't let the shaky economy discourage you if you're considering a career in the beauty or spa industry – spas around the country are finding ways to keep the foot baths and the massage tables occupied. Most are even flourishing and hiring more than ever.
Consider San Francisco's spa industry. According to one online reference site, SpaFinder, there is one spa for every 5,100 San Francisco residents (this compares to about one spa for every 15,300 New York City residents). How does a business in this competitive environment stay afloat?
Here are a few ideas from some San Francisco spa directors:
1. Most importantly, get creative! Find ways to differentiate your spa from the competition and to keep your clients coming back.
2. Try out new ideas for payment programs or membership drives.
3. Attract eco-savvy customers by offering green facilities and spa practices, or break into another untapped market of potential spa-lovers.
4. Design customizable service packages. The InterContinental San Francisco I-Spa offers its customers a personalized membership program (similar to those offered at a gym).
What do you think about the current economy and its effect on spas and other health and beauty businesses? Do you have other ideas for how the beauty industry can weather the storm?