Monday, June 11th, 2012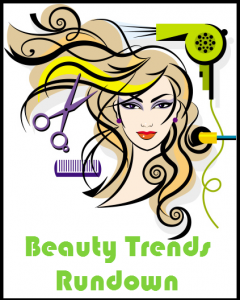 SCHENECTADY — The American Association of Cosmetology reported that more men are enrolling in beauty schools because of the economy. More men are shedding stereotypes and heading into cosmetology classrooms for second and third careers. "We've seen an increase in the number of men that are joining us and joining the industry," said Allison Provenzano from the Orlo School. The cost for cosmetology school is less than an average four year degree. By comparison, a four-year degree from a SUNY school for a New York resident is $84,000, while a cosmetology degree will cost an average of $11,600.
Every season has their trends and this summer is no different. Get new season ready with our need-to-know guide for what's in this summer. Be assured, whether your swoon for fashion, love to change your hair, keep up with the lasted makeup trends or pamper your nails, there is something for everyone here.
Winter 2012 sees an exciting mix of trends that span decades and styles to tickle your every makeup whim. Arbonne Cosmetics take us through some of the key looks…
After Mercedes Benz Fashion Week Australia, I had the opportunity to interview 3 Key Artists – Nicole T from Australia, Amber D from New Zealand, and James M who looks after the Asia Pacific region. Here are their top takeaways from MBFWA.
Looking for information in order to help you begin training for a career in beauty, nails, esthetics and skin care, cosmetology, massage therapy or hair care? BeautySchool.com has the right cosmetology school for you.