Monday, March 12th, 2012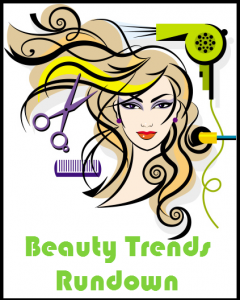 Hair accessories for summer that can make you stand out in the crowd. Certain must have summer accessories are mentioned which are trendy and comfortable. These summer hair trends can be adopted for you to get that perfect look. First, Head bands- They are very trendy and are available in various patterns. Hair accessories can add on to that perfect look and you can be a trend setter this summer. By wearing a head band you can pull off your hair back and get a neat look. For short hair styles headband is a great fashion tip. Head bands stop your hair to fall on your face and gives your face a distinct shape. There are cloth,leather and beaded bands for you to choose from. Funky colours and bold prints can give you a glamorous look.
Take a plunge into a bold and voguish transformation! Chop off your locks to a versatile dimension and take full advantage of the sculpting alternatives short hair offers. Experimenting with different haircuts is a fun way to maintain your locks in top shape. Get rid of split ends with regular trims and make sure you don't get stuck in a style rut by sporting the same crop for series of style seasons. Take a closer look at the following stand-out short haircut ideas 2012 to find out more about your alternatives to accentuate your best features.
We're guessing you're already in a jolly mood thanks to the spring sunshine outside, but to put an even bigger smile on your faces this morning we bring you some exciting news: Calvin Klein is to launch a cosmetic line. Eek! The 18-year-old CK One brand will be developed by Coty Prestige into a line of 130 colour cosmetics this Spring.
What do Ashley Olsen and Britney Spears have in common? Well, besides them being celebs of course. The answer is: they both love the middle part! And so do we. Click on the pics get some great hair inspiration for this weekend from ten of our favorite celebrities right away!
Looking for information in order to help you begin training for a career in cosmetology, esthetics and skin care, nail technology, massage therapy or hair care? BeautySchool.com has all of the top cosmetology schools for you to pick from.