Saturday, March 17th, 2012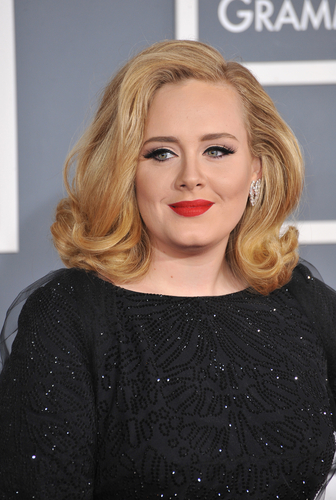 Angelina, Cameron and Adele. We love them for their flawless face and envy them for their team of stylists. But don't despair. You don't have to be a celebrity to have a flawless face. With a little know-how and a few tricks of the trade, you can transform your everyday look from fair to fabulous using these professional make-up tips.
1. Build A Strong Foundation
The first step to a flawless face is a strong foundation. Create the perfect base for your face with a custom-mixed foundation. If you are looking for more coverage, try a highly pigmented cream foundation. If you prefer a foundation that is a little more sheer, try mixing your cream foundation with primer. The primer-foundation mix will provide sheer coverage but will also provide the long-lasting wear that cannot be achieved with other sheer covers like liquid and powder foundations.
2. Camouflage Tired Eyes
If you, like many of us, struggle with under eye bags, use this trick of the trade for the perfect camouflage. Professional stylists use the "Hollywood V" method to hide unsightly under eye bags. This technique involves applying a color-correcting concealer under the eye in a "V" shape. Blend the concealer, working from the outer corner of the eye to the inner corner. Be sure to select a color-correcting concealer that is the right shade for your skin tone. The general rule for picking the right color-correcting concealer is to choose a color that is opposite of the blemish you are trying to cover up. For instance, if you need to cover up red irritated areas, try a green-pigmented concealer. To camouflage the blueish, purplish areas around the under eye, use an orange-tone concealer.
3. Eye Catching Details
A flawless face means focusing on your best assets and camouflaging your problem areas. Have small eyes? Then make them pop using simple make-up techniques. Make your eyes wider and brighter with a little bronzer strategically brushed over the crease of the eye. You can easily change the shape of your eyes using eyeliner. To elongate your eyes, apply black liner to only the outer corners of your upper and lower lash line. If you prefer to enhance your entire lash line, apply your eye liner in two smooth strokes. Begin by drawing a line from the inside corner to the center of your lashes and then from the center to the outer corner of the eye.
Another great tip: don't be afraid to use color. You don't need to rely on a professional for expert color advice, just use the color wheel. Try finding a shade that contrasts with your natural eye color for a perfect match. For instance, if you have blue eyes, look for orange and coral shades. Green-eyed beauties will benefit from pink, maroon and other red tones, while brown-eyed girls can pull off almost any shade with ease.
4. Lip Service
Looking for a tip for lasting and even-toned lip color? Here's the secret: apply foundation to your lips as well as your face. Next, line the lips and fill in the rest of your mouth using a lipstick brush. If you want your lips to appear fuller, apply the lip liner outside of the lip line. For a more dainty mouth, apply liner inside of the lip line. You may also want to use color to increase or decrease the appearance of your kisser. Lighter lipstick shades will provide a fuller appearance, while darker shades will minimize.