The Hottest Hair Trends in Spring and Adele's Mid-Length Do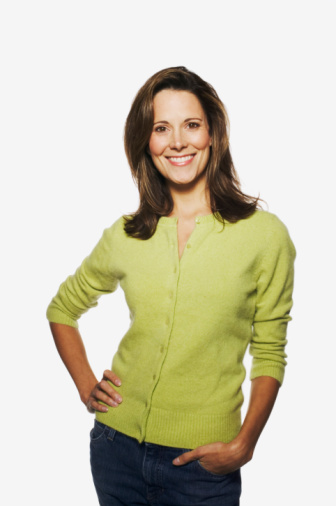 Not only has Adele dominated the world of music, but her auburn hair is the focal point of fashion circles everywhere. This spring, style your hair like Adele, Jessica Biel, or Eva Mendes, and you'll be the envy at any party. Take one look at hair trends on a site like Pinterest, and you will notice braids, romantic half-up do's, and auburn locks are in order this spring season. Here are the top 5 hair trends for spring 2012.
1. Auburn/Orange Hair
Auburn hues in hair capture the feminine essence of spring. Romantic in an old world sort of way, celebs like Adele and Ashley Simpson have started a trend that young women everywhere are following. Simply ask your hair stylist to use cellophane to foil a few sections of hair. This will add some subtle hues to your hair that will instantly attract romance this spring.
2. Side Braids
Side braids add an enchanting touch to any look. Try wearing a simple floral dress, along with a side braid, to capture the essence of this spring's hottest looks. To make a side braid, simply separate three one-inch sections of hair and create a regular braid. Pull hair back as you braid. You can then wear your hair all down, or you can put the rest into a half-up do. Either way, you'll be an enchanting princess like Amanda Bynes with this style.
3. Sport a "Mid-Length" Do
Check out Kelly Osbourne or Adele, and you will notice that these women have hair that falls an inch above the shoulders. Mid-length hair styles are fun, free, and sassy. Simply cut a few inches off of your hair to get this look. To add texture, add some mousse to your hair.
4. Wild Ponytails
Ponytails with texture are trendy this spring season. At the most recent Michael Kors fashion show, models donned high ponytails with frizzed locks in the back. The result was that models looked chic and sophisticated. To get this look, add mousse to the pulled-back portion of the ponytail. Then, allow the rest of your hair to simply "fluff" in the back.
5. Try a Volumized Middle Part
Jessica Biel knows how to rock celebrity hair trends including the middle part. If you decide to try on this hot hairstyle, make sure you volumize hair surrounding the part. Create the middle part first. Then, rat hair on each side of the part.
These 5 tips will help you find a hairstyle that's hot for this upcoming spring. Be bold and creative and let your cosmetology schools graduate what you are looking for when tring out one of the looks mentioned here!
Last updated by admin at .
Tags: adele, celebrity hairstyles, Celebrity Trends, hair design school