Get a City-Chic Look with Metallic Hair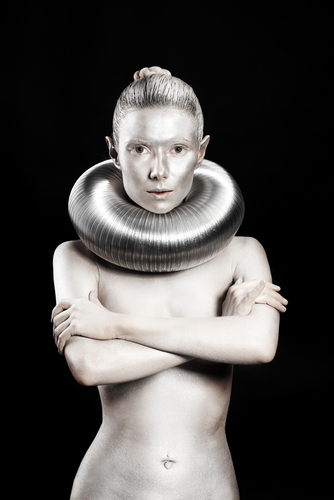 Just when you thought that hair extensions were the hottest trend of the moment, metallic shades of color begin to pop up all over the runway. Metallic hair shades have become the leading hair trend, and it is easy to see why. Metallic hair shades like silver and gold simply have a deep, alluring sex appeal that is irresistible. A woman looks powerful and a bit on the dominatrix side with this new hair trend. At the same time, there is something highly professional and stylized about metallic hair shades.
Look around the streets of London, and you will notice women sporting this trend everywhere. Fashion designers have been incorporating metallic hair shades in their runway looks for the fall season. Celebrities from the United States like Lauren Conrad and Paris Hilton have been seen donning a few strands of silver in their hair styles.
Silver and gold tend to be the hottest hair shades of the moment. The key to achieving a subtle metallic look is to incorporate only a few highlights into your hair style at a time. Because these highlights tend to stand out and are quite noticeable, you do not need that many. A hair stylist will be able to help you place the highlights and figure out the number that you should receive to complete your look.
A hairstylist will also help you figure out whether silver or gold highlights are better for your current hair shade. Gold highlights look great on women who have dark blonde or brown hair. Silver highlights look incredible on women who have dark black hair. If you have a deep shade of gray as your current hair color, then a few strands of silver highlights will also look great with this color.
My hair is basically metallic right now. Like whaaat. twitter.com/ginaflynn/stat…

— Gina Flynn (@ginaflynn) October 2, 2012

One of the other reasons to consult a hair stylist before attempting this look on your own is for the hair tips that you will receive. A hair stylist will help you learn new tricks to emphasize your highlights. You can include a bit of gloss on your roots to make your highlights stand out.
When you want to try out a new look, metallic hair is the way to go. Metallic hair will make you look gorgeous, and you will look like you just came off of the runway. Now is the time to try out a new look that has a bit of edge and is quite chic.
Last updated by admin at .
Tags: hair how tos, metal hair, metallic shades