New Kardashian Trend? Wearing Makeup to the Gym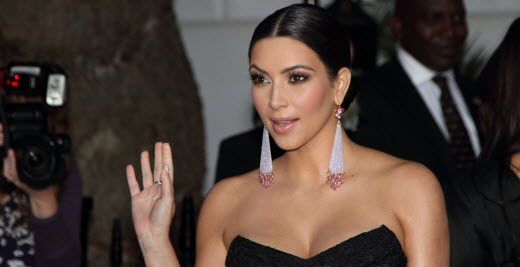 There was a time when going to the gym was akin to waking up in the morning without any makeup on. Going to the gym was an effortless task-simply throw on some shorts and a t-shirt, and you were good to go. These days, going to the gym is a full-out production for women like Kim Kardashian. Women who want to emulate the celebrity's style have been seen sporting medium brown shadow, gloss and deep shades of lipstick to the gym.
It seems that there is now a huge trend where women want to look like glamourous celebs at the gym. According to a recent survey, seven out of ten women reported that they wore makeup to the gym on a regular basis. Just this past July, Kim Kardashian was seen wearing berry lipstick and eyebrow pencil to a Studio City gym.
Gym time

— Kim Kardashian (@KimKardashian) June 7, 2012
The most popular workout make-up trick has been to sport mascara to the gym. According to a recent survey, women reported that lengthening their lashes with mascara is their favorite beauty boost before the gym. 34 percent of women reported that they love to wear foundation to the gym. Lastly, 21 percent of women reported that they love to wear lip gloss to the gym. In last place, 17 percent of women reported that they are always sure to get a spray tan before heading to the gym.
There were also women who reported that they love to spend over 15 minutes in getting ready for the gym. Looking good for the gym does require a bit of a time investment. One needs to find the perfect pair of shorts and that cute tank top for the gym. Of course, completing the look means doing one's hair and applying just the right amount of makeup for a workout session.
If you want to find the perfect hairstyle for the gym, then you may want to ask your hair stylist about different hairstyle options at your next appointment. Your hair stylist will be able to help you find a hairstyle that is easy to manage for the gym. You may also want to try the salon that is available at cosmetology schools. Cosmetology students are always on the latest cutting-edge of hair styles that are flexible and easy to manage. You may be able to get great advice from a student who works in one of the student-run cosmetology salons.
lee james cox / Shutterstock.com
Last updated by admin at .
Tags: Celebrity Trends, going to the gym, kim kardashian