Beauty and the App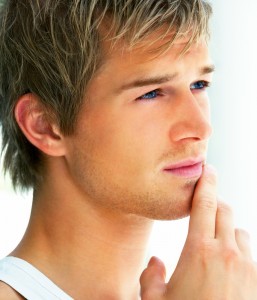 It seems like there's a smartphone app for anything and everything these days. Now the beauty industry is even benefitting from our mobile devices.  You can check prices, read reviews, and test out hairstyles and nail polish colors with a simple click on your cell phone.  What's next — sampling perfume scents and trying on lipstick?  Ok, maybe not yet, but here are our current top five favorite beauty apps for your iPhone or smartphone.
OPI's iPhone app — Before you head to your manicure check out OPI's iPhone app.  Instead of wasting time at the salon you can "try on" shades virtually.  The app gives you the chance to check out OPI's latest colors without having to use any finger nail polish remover!

Sephora to Go — Our favorite beauty store now comes in the palm of our hand! Literally! This app allows you to shop, review past purchases, make a shopping wish list, post ratings and reviews, and scan bar codes for product information.

TotalBeauty.com — Never pay for a beauty product you don't like or won't use again! With this app you can read unbiased reviews of 45,000 products on your phone before you go shopping.
iStylist Makeover — This app allows you to load a photo of yourself and see how you'd look in a wide range of hairstyles and colors. Want to see what others think?

Easy! You can post the potential hairstyle on Facebook.

MakeupTagg — With MakeupTagg, you can find makeup recommendations based on your eye color, hair and skin tone.  The best thing about it?  You receive three suggestions for each makeup category and at different price points depending on what you want to spend.
Ready to take your passion for the beauty industry from the smartphone into real life? Start looking into beauty school today!
Last updated by admin at .
Tags: beauty, Beauty Products, Beauty School General, hairstyling, Nails