Beauty Trend Weekly Rundown – May 7, 2012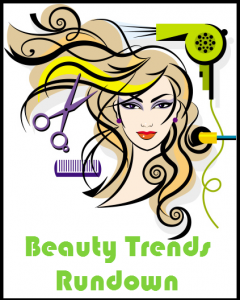 Lip-plumping injections. Permanent makeup. The orange, otherworldly glow of sunless tanning. Manicures, wax jobs and hair-straightening applications. Beauty fads, by definition, fade far faster than beauty itself (the permanent makeup notwithstanding). Fashion's intrinsic fickleness is a godsend for cutting-edge stylists, clothing retailers, cosmetics manufacturers, plastic surgeons and the publishers of all those glamour magazines that purport to preview The Next Big Thing.
Taking a more seductive cue from the likes of Jonathan Saunders and Badgley Mischka, cat eyes are bolder and bigger this season. Play up your eyes with an extra layer of liner or keep that liner going just a few extra strokes. However you decide to show off your baby blues (or browns), just remember it's okay to bend the rules this season and have fun with your look! Here are a few highlights and inspiration from the latest runway shows:
It's simple, it's chic and it's a must-have for our community members. This week, more than a few center parts have popped up on our site. And whether they're topping off a boho seventies-inspired look a la Rachel Zoe or simply hitting the runway in a way we've never seen before, this part is all about taking your hair to the next level.
Spring is a great time to experiment with new make up trends that are gracing the covers of magazines and fresh faces around the world. The warm weather brings new collections of designer duds that lay the framework for spring's hottest fashion and beauty trends. Spring 2012 fashion is all about bright color-blocking, bold prints, orange and tangerine hues, pastels, and metallics. Compliment these fashion trends with the top four spring makeup trends that you should try today!
One of the hottest new hair trends showing up in salon's across the country is braiding– yes, braiding!
As a beauty destination on the South Shore of Boston, we've noticed at Maxime Salon that our fashionista clients come in dying for the hottest trend in hair this spring: BRAIDS! A braid is defined as a complex structure or pattern formed by intertwining three or more strands of flexible material. Hair braiding can be traced back at least 5000 years! Braiding has been a part of cultures across all continents. Each continent used braiding for different situations.
Looking for information in order to help you begin training for a career as a nail tech, esthetics and skin care, cosmetology, massage therapy or hair care? BeautySchool.com has the right cosmetology school for you.
Last updated by admin at .
Tags: Beauty School General, Beauty School News, esthetician training, hair trends