Beauty Trend Weekly Rundown – April 30, 2012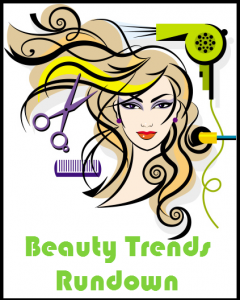 Beauty and fashion trends are back from the 90s, so why not the iconic shows that inspired them? Michelle Williams recently said she would love to do a Dawson's Creek reunion. Here are a few other shows we'd love to see reunite, along with their iconic looks that are back on the runway and in our closets.
Hello Lovelies! How are you all doing today? This post is going to be all about a fun spring makeup trend =) Spring this year is all about color or should I say POP of color! whether in clothes, accessories, or makeup! I love adding a pop of color to just about everything because it makes things way more fun! Do you agree? For the bold, try color-blocking which basically is color on color & looks stunning! You can go all out and color-block your outfit or incorporate a color-blocked accessory into your look.
Purple has always been a hard color for me to wear. Unless it's on my fingertips, I have typically felt like wearing purple makeup makes it look like I have been punched in the face. But with this season's trending shades of plum, lilac, aubergine, and violet, rocking purple is easier than ever before! And sexy at that! Here are a few ways for you to wear purple on your lips, lids, and fingertips.
Spring is a great time to experiment with new make up trends that are gracing the covers of magazines and fresh faces around the world. The warm weather brings new collections of designer duds that lay the framework for spring's hottest fashion and beauty trends. Spring 2012 fashion is all about bright color-blocking, bold prints, orange and tangerine hues, pastels, and metallics. Compliment these fashion trends with the top four spring makeup trends that you should try today!
All of the girls from Teen Mom are gorgeous, but there is one in particular who has superb style – Chelsea Houska! Whether she is trying out some new color or just a new style, one thing Chelsea is an expert at is hair and she knows it! Perhaps that is why she is continuing with her beauty school endeavors!
Looking for information in order to help you begin training for a career in cosmetology, esthetics and skin care, nail technology, massage therapy or hair care? BeautySchool.com has the right cosmetology school for you.
Last updated by admin at .
Tags: Beauty School General, Beauty School News, esthetician training, hair trends