Apply for Beauty School Scholarships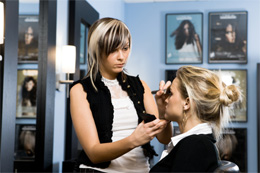 Do you dream of the day you can graduate from beauty school and pass the state licensing exams for a rewarding career in cosmetology, but you're not sure how you're going to pay for it? Are you looking for a way to pay for your beauty education at the beauty school of your dreams? Apply now for a chance to win a $2,500 beauty school scholarship from Beauty Schools Marketing Group!
If you're ready to begin a fulfilling and rewarding career in cosmetology, it all begins with beauty school. If you are worried about finding the money to pay for beauty school tuition, some schools offer scholarships or financial aid, and now Beauty Schools Marketing Group is offering a $2,500 beauty school scholarship to help beauty school students live their dreams! Apply for the Beauty Schools Marketing Group scholarship below, and then find beauty schools that are a good fit for you to get started down your beauty career path.
Apply for Beauty School Scholarship