Friday, April 13th, 2012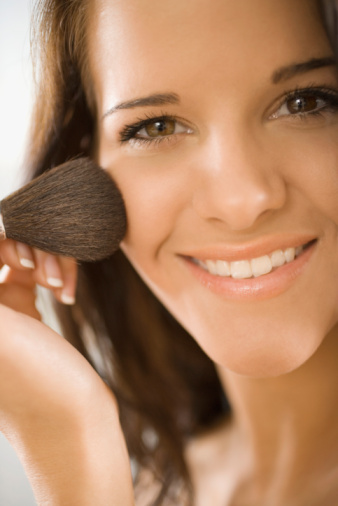 Are you interested in attending beauty school? If you've answered "yes," then you've come to the right place. Whether you're already a self-proclaimed expert with the subject, or you're a complete newbie, there are a few tips you should know prior to even filling out a beauty school application. These tips will even help you to look better as well.
1. Learn to Match Foundation Properly
Foundation is a makeup that many women can't live without, and many women can't apply correctly. When someone botches their foundation, it ruins their whole entire look. Unless a woman is one of the few to be born with naturally flawless skin, then you'll need to keep this in mind when you work with clients. At one time, the rule was to match the foundation with the person's jaw line; however, this rule is quite outdated and has proven not to be true. With a proper skin care regimen of washing your face twice daily and exfoliation each day, the tone of your skin will fade. In other words, your face tends to be a little lighter than the rest of your body, so you should always match foundation with your collarbone. Remember to avoid translucent powder, because it makes skin look dry and gives it a dusty appearance.
2. Love Bright Lip Shades
This makeup trend takes a little time to get used to, but try it one day, and you'll understand why it is so important. Use a shade like coral that matches both warm or cool skin tones. Fuchsia works well also, but try a sheer stain, so the color isn't overwhelming. Remember, learning to love bright colors will help you understand the power that these shades have. They're flirty, fun and fresh, so what's not to love? Plus, almost anyone can pull this look off.
3. Messy Eyeliner
The straight lines that circle exactly around the eye are so last year. The stuffy look is definitely out! Instead, you should smear, smudge and blend eyeliner to form soft lines around the eye. Used in combination with eye shadow and a cotton swab, you can make a sexy, smoky eye that never goes out of style. Perfect is overdone, and a less than perfect appearance has become the new "black."