Wednesday, May 16th, 2012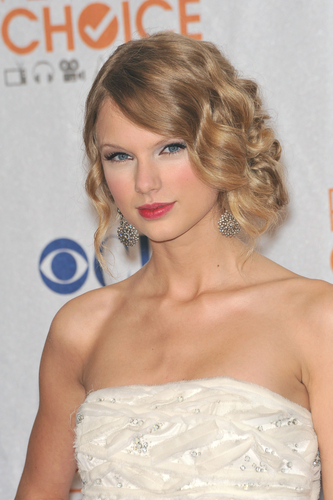 If you want to shine, why not add a little sparkle to your daily makeup routine without having to go to beauty school. Get ready to take a step back in time; a few of the hottest trends of the '80s have been reborn and are being seen everywhere we look. One of those trends is glitter.
Glitterlicious is one of the trending looks and if you need evidence, consider the brilliant blue lips Katy Perry displayed during her performance at the Grammy Awards.
So, if you want to 'make a glitterlicious entrance,' follow this recipe and create your own glittery look:
• Hair
Use water to lightly mist your hair and then sprinkle the glitter (6NYX multi-purpose glitter on-the-go) over it. You can use any color glitter that you like, do not limit your choices!
• Lips
To add pizzazz to your lips, use the GlitzyLips foil. It is easy to apply. This foil can actually be used almost anywhere. There are temporary tattoos as well. Other brands to consider are Violent Lips and Trendy Lips.
• Cheeks
To give your cheeks the luscious shine you are looking for you need to use cream blush. Put the blush on and then gently dab multi-purpose colored glitter over your cheeks.
• Eyes
Use glitter eyeliner to outline your eyes. Then apply some glittery false eyelashes and eyeshadow on your eyelids. Now, apply multi-purpose glitter over your eyeshadow by patting it on with your makeup brush. Do not rub it onto your eyelid. Now, watch as your eyes shine.
• Body
Moisten your skin with body. This will make your glitter stick. Then, sprinkle the multi-purpose glitter all over your cleavage and neck.
You are now ready to make your entrance. Just remember to be glamorous as you show how glitterlicious you really are!
If You are Not into Glitterlicious, Consider Adding a Gentle Moondust Glow
If you are not ready to take the leap to the glitterlicious side, maybe you could just give yourself a beautifully elegant moondust glow. You can do this quickly and easily by adding a little shimmer to your makeup. Even the slightest bit of glitter will give your style a sparkly boost. However, in a case like this, do not overdo the glitter.
Adding a Light Moondust Glow (All these products are available from the majority of makeup companies)
• Lips
Sheer lip-gloss with glitter
• Eyes
Shimmery cream eyeshadow
• Nails
Nude polish with shimmer
• Cheeks
Powder blush that has shimmer
Now, you shine just like Taylor Swift and whether you choose to shine a little or a lot, you will be glamorous!