Tuesday, June 16th, 2009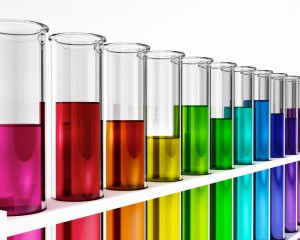 It seems more and more these days that science and chemistry are surfacing in cosmetology education and training. This addition to the basic beauty curriculum can be attributed to the more sophisticated procedures and methods used in hair care and skin care.
Ten years ago, if you said 'esthetician,' most people wouldn't know what you were talking about. Nowadays, you can choose your beauty professionals like you choose your clothes. With so many different avenues that have branched out of beauty, like esthetics, massage therapy, aromatherapy and advancements in hair treatments, customers can choose a trained beauty professional for their all their different beauty needs.
Salons have also transformed into tranquil and stress-relieving sanctuaries that are making people turn their beauty regimens into a sacred and peaceful event – some beauty treatments even lasting for hours.
How does chemistry come into the equation? Since these beauty procedures have advanced into the science realm, schools are beefing up their classes to include anatomy, the study blood-borne pathogens, chemistry basics for hair treatments, the use of microscopes to determine different types of skin-related problems, and many other scientific aspects of beauty.
These new and advanced classes help each beauty student to take their career from solely a hairdresser to a full-fledged cosmetologist who can not only style hair but recognize skin problems, promote healthier choices for your mind and body, and perform advanced treatments for hair and skin.
What about your school or salon? Does your cosmetology school infuse the science of beauty with traditional beauty education? Tell us all about it!