Sporty Cheeks Beauty Trend Just In Time For The Olympics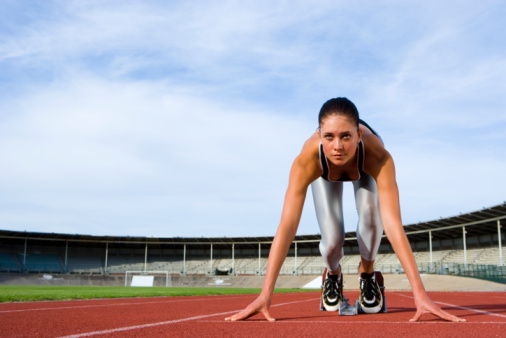 Whenever you see Giuliana Rancic covering events for E!, she always seems to have a healthy glow. Take a look at other celebrities on the red carpet, and you will likely notice they have effortless bronze cheeks. This look, also known as the "runner's glow," is the hottest look for this upcoming summer. This look can easily be achieved with the following tips.
The first thing you should do is find the right bronzer on the market. Some bronzers appear too harsh on the skin, and these bronzers are usually sold in cheap cosmetic stores. Bronzer is one makeup item in which you should invest a little extra cash. Obtaining a sun-kissed glow does not have to break the bank, but it does require a bit of an investment. Try out the Benefit Sunbeams cosmetic highlighter. This bronzer adds a touch of radiance to your cheeks. For an event more elegant summer look, apply some of this bronzer to the brow bones.
To apply bronzer correctly, simply sweep a little dust on the apple of the cheek. You can also do a bit of contouring in extending the bronzer to the higher cheekbone. Just be careful not to overdo it, otherwise you can end up looking like a tire ran over your face. You may want to dust a bit of pink blush over the bronzer to get a more "real" appearance. A touch of pink blush can add the right hue to really make your sun-kissed glow come alive.
If you only want a bit of sun-kissed beauty, then you may want to try a dusting powder. This type of bronzer is a powder that is in a small plastic container. The loose powder can easily be dusted onto skin with a big makeup brush. Celebrities like Evangeline Lily swear by the MAC bronzing powder.
The Estee Lauder Bronze Goddess Soft Matte Bronzer is a good option for women who want a heavier bronzing effect. Using this bronzer will give a woman the appearance of having an exotic tan. This product recently received the Belk Best in Beauty Award.
Even if you are not one who likes to run outdoors and get that healthy glow, there are easy ways to make your skin subtly shine. Using the MAC liquid bronzer may be the best option for the indoorsy girl. This bronzer is also heavier than a powder and stays put for longer periods of time. Instead of running to the tanning salon, just rub some of this bronzer in all over your body. You will feel like you have been out in the sun for hours with this bronzer.
The bronzed look is back, and it is sizzling for this summer. Be sure to try it out and enjoy being beautiful.

Last updated by Becca at .
Tags: Celebrity Trends, olympic fashion, sporty cheeks, summer makeup trends