Beauty Trend Weekly Rundown – June 25, 2012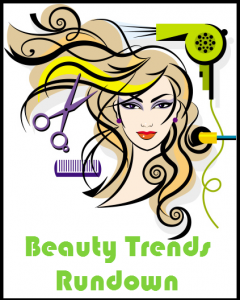 While summer trends enhanced natural looks with earthy tones and illuminating pastels, the fall makeup trends are a bit more dramatic and very playful. Sure, it is weird to hear dramatic and playful in the same sentence, but that is the perfect way to put it—picture dark lips with bright multicolored eyes. Get ready to use your imagination when you're putting your makeup on this fall. Make sure you stay tuned to learn how to get these looks in upcoming articles!
It's officially summer! Can you believe it? Time for adventures with friends, time with family, and fun in the sun. It's also time for a friendly reminder to wear that SPF!! As we spend more and more time outdoors over the next few months, it becomes more and more important to protect our skin from potential damage and harmful overexposure.
So sorry for the lack of posts lately. I always forget my camera at home, so I don't have decent photos to show you for some of my new product reviews. But I do promise to be back on track next week!
Looking for information in order to help you begin training for a career in beauty, nails, esthetics and skin care, cosmetology, massage therapy or hair care? BeautySchool.com has the right cosmetology school for you.
Last updated by admin at .
Tags: fairy hair, fall 2012 makeup, fall makeup trends, safe sun bathing