Beauty Trend Weekly Rundown – May 29, 2012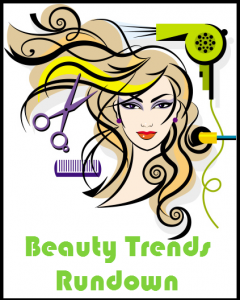 Here at LOOK HQ we're getting in the jubilee spirit and now you can too! The folks over at Revlon have designed some gorgeous jubilee-themed nail art to get you in the mood to celebrate. Step One: Paint your nails with two coats of the Revlon Nail Enamel in Fashionista, £6.49, and wait for them to dry.
The leaves are back; flowers are popping up…looks like spring is here!! Straight from the runway to magazines, these top beauty trends for spring are a great way to embrace the season. The great thing is, you may even have some of these in your collections already and if you don't, you can find them fairly easily.
For a change of pace this summer, embrace the pastel eye shadows that are popping up everywhere. Don't worry; this isn't a return of the Eighties. Think of it as a way to summerize the smokey eye. Play with the palettes to create soft, sophisticated gradations. If you haven't worn it in a while, a little color will make a big difference.
Looking for information in order to help you begin training for a career in beauty, nails, esthetics and skin care, cosmetology, massage therapy or hair care? BeautySchool.com has the right cosmetology school for you.
Last updated by Heather Bashaw at .
Tags: Beauty Trends, neiman marcus, neon beauty trends, summer beauty