Beauty Trend Weekly Rundown – May 14, 2012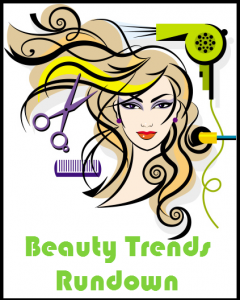 Rocking bold brows seems to be the only way to go lately, according to the hottest style websites and latest magazines. Celebrity makeup artist Julianne Kaye told me, "The makeup trends of the 1990s, we hope, will never come back," which, as we all know, has a lot to do with those pencil-thin eyebrows we had during beauty's darkest years. Remember the lip-liner and nude lipstick look? Yuck! That's about as bad as the pencil-thin eyebrows.
The leaves are back; flowers are popping up…looks like spring is here!! Straight from the runway to magazines, these top beauty trends for spring are a great way to embrace the season. The great thing is, you may even have some of these in your collections already and if you don't, you can find them fairly easily.
See how edible cosmetics are becoming the hottest new trend in the beauty industry, claiming to enhance your beauty from the inside out. Are cosmetic candies the future of the beauty industry or just another Hollywood fad?
When nature is blooming with all kinds of bright and beautiful colors, it's nice to show more color in your makeup. There's no better time to experiment with your makeup than springtime. Where to start? Find out what's new on the trend-setting fashion runways and identify looks that are easy to wear for work and play. We've done some looking for you and have three looks to suggest.
Think Rainbow Hair won't work for you? Think again!If you're on Pinterest like our Alena, you've probably seen this amazing picture of tousled waves with red, white and blue tips– and like us, you might have sighed in jealousy. "I could never do it," you would say. "Rainbow hair looks great on the internet, but I don't think the higher-ups at the office would agree."
Here at Best-of-Boston Maxime Salon, we know the biggest hair secret in the world, and we're ready to share it.
Looking for information in order to help you begin training for a career in beauty, nails, esthetics and skin care, cosmetology, massage therapy or hair care? BeautySchool.com has the right cosmetology school for you.
Last updated by admin at .
Tags: Beauty School General, Beauty School News, Celebrity Trends, hair trends