BeautySchool.com's Holiday Hairstyle Giveaway
Who doesn't love free stuff – especially around the holiday season?
We are on the lookout for unique and fabulous holiday hairstyles, and we want you to submit yours to our Facebook photo contest. The winner will get a collection of amazing hair care items absolutely free!
The Prizes: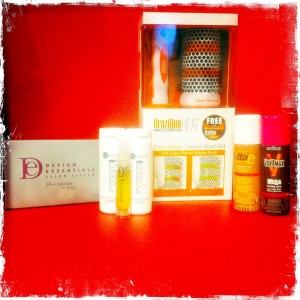 The Rules:
This contest is only for hairstyles, so any entries focusing on clothes, makeup, nails, etc. will not be considered.
Photo must have been uploaded to Facebook on or after Monday, November 28th.
Participants must tag BeautySchool.com in the photo.
Only "likes" that are entered before noon on Wednesday, December 21st will be counted.
BeautySchool.com agrees to immediately ship the prizes to the winner once we have the correct contact information but cannot guarantee an arrival date.
Want to get an extra like? Tagging BeautySchool.com in the photo is pretty much required if you want to enter, but any participants who tag BeautySchool.com in a status update as well will get an additional like from us.
So get into the holiday spirit and show us your creative hairstyling skills! We can't wait to see what you got!
Last updated by admin at .
Tags: Beauty Contests, beauty giveaway, Beauty Products, beauty students, facebook contest, hairstyling, hairstyling contest, holiday hairstyles