The Top 10 Beauty Blogs On Our Fall Reading List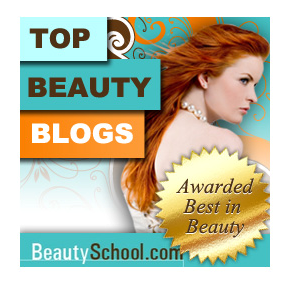 We've read and searched and gathered and gawked. Hunting for the best beauty blogs on the web takes a keen eye with a knack for discovery. But we did it and narrowed down our Top 10 Beauty Blogs for our fall reading list.
1. Temptalia
Why It Rocks: We want a quality score when it comes to insurance, us divas deserve the same when it comes to our makeup. Temptalia's blog spot reviews popular products to determine the answer to "love it, leave it, or is it just lust?" Offering honest reviews based on value, ease of use, packaging, recommendations and an overall letter grade, Temptalia is THE final exam for any beauty looking to ace her look.
Check It Out: http://www.temptalia.com
2. Kandee the Makeup Artist
Why It Rocks: We've always admired beauty professionals who've had mega success then decided to blog about it. Kandee the Makeup Artist is a celebrity makeup artist and has worked for companies like MTV, VH1, CNN, ABS, CBS…you get my point! She's awesome and her blog let's you into her daily life.
Check It Out: http://kandeethemakeupartist.blogspot.com
3. Bad Hair Day Blog
Why It Rocks: A comical way to feel better when having a bad hair day, the Bad Hair Day Blog is decided to pointing out celebrities with "crazed, why-did-you-do-that" hair days. Packed full of tips to avoid your own bad hair days, you can't help by partake in an under-your-breath chuckle, while learning the ins of what to avoid.
Check It Out: http://badhairday.typepad.com
4. The Makeup Divas
Why It Rocks: We all love free stuff so if you're looking for the ultimate blog for product giveaways, this is your stop. The Makeup Divas also review all your favorite products and let you ask questions. Scoring high points for user interaction, this blog makes us feel like we are flipping through the pages of our most gossiped about magazines – after it's read, it's always worth gabbing about.
Check It Out: http://www.themakeupdivas.com
5. The Dermatology Blog
Why It Rocks: An upbeat blog that's never boring, you'll skincare IQ will increase with every read. The Dermatology Blog has a way of making you feel a little bit smarter when it comes to knowing how to take better care of your skin. It's skintastic!
Check It Out: http://thedermblog.com
6. Makeup and Beauty Blog
Why It Rocks: Only being up for a little over two and a half years, Makeup and Beauty Blog (ran by Karen) has grow into one of the hottest beauty blogs in America as deemed by "Beauty in the Blogosphere" — Matthew W. Evans, Women's Wear Daily. Her obsession is makeup and her daily posts will always keep you on your toes when it comes to the hottest new products to hit the streets.
Check It Out: http://www.makeupandbeautyblog.com
7. All Lacquered Up
Why It Rocks: For nail technicians wanting to know the newest nail polishes, brands and tips in nail care, you'll have it all in one place. All Lacquered Up is the web's first nail focused beauty blog allowing lacquer fanatics to unite.
Check It Out: http://www.alllacqueredup.com
8. Beauty Addict
Why It Rocks: One of the largest independent beauty blogs on the web and featured in The New York times, Allure and Women's Wear Daily, Kristen Kelly aka Beauty Addict has taken her makeup obsessions to a skyrocketing height. Something for everyone, Ms. Kelly offers her creative reads in the areas of makeup, skincare, body and fragrances. Plus, a special area highlighting upcoming Steals and Deals, this blog has it all.
Check It Out: http://beautyaddict.blogspot.com
9. BellaBeautyReview
Why It Rocks: Bella's Beauty Review offers educational, cosmetology-focused advice, along with tips for taking the state board exam and finding jobs after cosmetology school. Plus, they throw in "good to know" secrets for beautifying yourself, creating a well-rounded mix of seriousness and fun reads.
Check It Out: http://bellabeautyreview.com/blog

10. womenTalk: The Beauty Blog
Why It Rocks: A lighthearted educational blog, womenTalk discusses the hot topics that concern us as women. Advice by guest bloggers in the fields of dermatology and esthetics offer a satisfying break in the day of beneficial tidbits to improve our lives.
Check It Out: http://www.healthywomen.org/womentalk/blog
Last updated by admin at .
Tags: top 10 beauty blogs, top beauty blogs