Monday, August 13th, 2012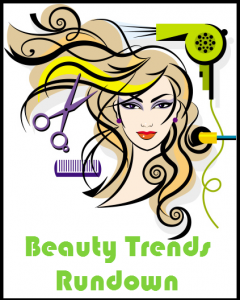 It happens every year – the nights become cooler, summer flings fizzle, and collegiettes everywhere begin the countdown to September. It's not just the smell of pencil erasers or new books wafting through late August; it's the intoxicating scent of a fresh start. Of all 365 days, these are the ones most filled with anticipation and promise and the prospect of walking onto campus knowing people are taking notice.
Dear Scott: Is there a difference between hair products for men and hair products for women? There are many products labeled specifically for men including hair spray. Is this a ploy to get men to try different products? Is it worth the added expense to have two shampoos and two conditioners just so a man feels that he is not using girly products? I can understand if a guy needs some hair spray once in awhile and has a can that is labeled for men.
With all the new hair trends coming out – sometimes it's hard to keep up! What was once popular, like the Mullet (which in my opinion, should have never been a trend) or the Rachel Green hair trend, are now collecting dust on the shelf of "hair trends of the past".
There has been much noise in the media lately concerning Black hair, from Gabrielle Douglas' Olympic style to Oprah Winfrey gracing the September issue of O wearing a natural style, not to mention Kevin Roose's article"Dumb Money: Exposing Silicon Valley's Stupidest Investments"; he believes NatuallyCurly a social network for people with wavy, curly, or kinky hair meets the criteria.
Looking for information in order to help you begin training for a career in beauty, nails, esthetics and skin care, cosmetology, massage therapy or hair care? BeautySchool.com has the right cosmetology school for you.