Friday, June 15th, 2012
For women who yearn for straight and luscious locks, they now have a "vegan" way to achieve such locks. The latest vegan hair smoothing system, Zerran RealLisse, purports to help women achieve smooth locks without the same harmful substances found in keratin. This vegan hair straightening system was initially released in Canada, but it has gained international attention from the top salons in the world. The product was developed in response to an advisory opinion by the Canadian government that hair products contained too much formaldehyde. This hair straightening system does not contain chemicals like formaldehyde that can harm the hair follicles and roots.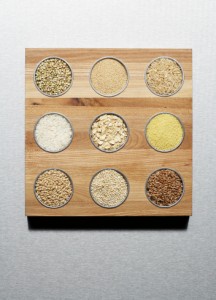 The Zerral RealLisse system gives women the chance to wear their hair in any style they prefer. Hair is not permanently straightened with the system, so women can wear their hair in loose curls or straightened. Women have greater freedom to style their hair in a blow-out or in a chic ponytail with the Zerral RealLisse system. The benefit of this straightening system is that it does not leave hair too stiff to achieve the latest styles that have been featured on Pinterest and in the top fashion magazines. Women can still achieve a full and natural look by using the Zerral RealLisse system.
The chemical substances in this solution that work to straighten hair are wheat, corn and oats. Vegan proteins help hair become smoother and takes out the frizz from hair. This treatment moisturizes hair, unlike keratin treatments that have a tendency to dry hair out. Each hair treatment in the system lasts for 90 minutes. One should plan on applying a hair treatment to her hair about every two to three months. People who use the Zerral RealLisse system should wait for 24 hours before washing their hair.
The makers of the vegan hair system also recommend a heat straightener that should be used in conjunction with the system. The heat straightener adds the last chic touch to one's straightened hair. The benefits of using this system in comparison with other hair straightening systems is that no fumes or harsh chemicals are used in the process.
This reprocessing system has also been created with essential oils in order to avoid hair breakage. Even hair that is typically resistant to hair straightening treatments will respond to this new treatment.
The maker of Fernanda Pimentel has a clear vision for the success of the Zerral RealLisse system. The maker of this system believes that it will be a popular item in the beauty supply business. Since its release, Ms. Pimentel has been visiting the top salons around the world to promote the system and educate stylists about the benefits of using a vegan hair treatment system.