Wednesday, July 11th, 2012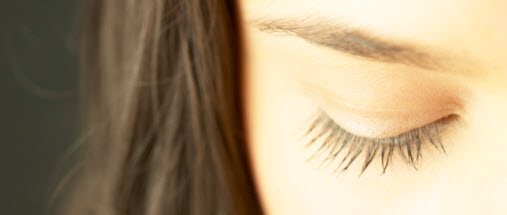 Experimenting with makeup and creating bold, unique looks is always fun but not always practical. However, some everyday looks do have a lot of appeal and, although subtle, offer big results. Here are some everyday makeup looks that get wearer's noticed for all the right reasons. A model could carry these looks on the runway, or any girl could simply take these looks into her everyday venues of school, work, home and favorite hangouts – and come across as looking powerfully pretty.
A Heavier Brow
It seems like fashion show attendees can see some of the bold brows being worn on the runway from a mile away. However, an attractive everyday look can be created with a more subtle heavier brow. For some, this could mean lightening up on the plucking and waxing, whereas for others this means applying brow liner or shadow to create the illusion of a fuller brow. The difference that a heavier, well-shaped brow can make in one's appearance is dramatic – but with a light touch, it's not so bold as to appear unnatural or overdone.
Sweep a luminizer along the top of cheek bones for a radiant glow. Finish with a coral lipstick!
Read more: Party Makeup Tips – Bold Makeup – Cosmopolitan
A Hint of Bold Color
Some runway shows are all about the bold, bright and daring. To make this type of makeup look appropriate for everyday, stick to a single bold color. For example, line the eyes with a bright liner but use neutral shadow to incorporate a bright color and keep the overall look understated enough for everyday.
Flawless Facial Skin
Sometimes, judging by her flawless skin, it's easy to imagine that a runway model could be confused with a porcelain doll. Go for this look by creating flawless facial skin that looks practically makeup free by using a few dabs of concealer for any trouble spots and an overall tinted moisturizer for an even tone. Top off this light, fresh look with a little blush, mascara and lip gloss for a complete look that results in fresh-faced beauty. Not even a model looks flawless every day, but an everyday flawless makeup look could certainly make it seem that way.
Flatter the Facial Features
Those sharp, high cheekbones on runway models may not be entirely their own. The magic of highlights and lowlights can add emphasis to facial features. Contouring is a trick that can also be added to an everyday makeup regimine. Although many everyday occasions don't demand the angular features of some runway faces, contouring can help makeup wearers highlight their best features and disguise unwanted ones. Stroking bronzer across the areas where the sun would naturally shine can be a simple way to bring out the best.
It can be hard to imagine that some of the fabulous makeup looks on the runway could have so much everyday appeal. However, take some inspiration for makeup from the runway into the everyday by experimenting with these fashion-forward looks. These looks are still strong enough to get their wearers noticed but not noticed for having too much makeup.