Monday, July 2nd, 2012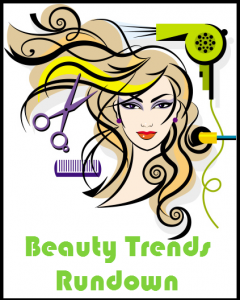 This season, metallic eye makeup gives both edge and sophistication, taking you from day to dusk with ease. No longer reserved for just gold, silver, and bronze, metal shades now range from feminine rose-gold hues to urban pewter shades. To keep your makeup time-appropriate, think light for day and bold for evening. To get on board with this trend, surf for inspiration by checking out spring's hottest metallic stares.
It might sound gross, but snail slime has actually become a popular ingredient in a variety of beauty products around the world. Wait… what? Apparently, the active ingredients found in snail extract have been known to slow premature aging by protecting the skin from harmful elements in the environment. Aside from allowing them to slither along surfaces, a snail's slime is rich in glycolic acid and elastin, which also protects their bodies from bacteria, cuts, and other damaging factors.
The beauty trend for the summer of 2012 is bold and bright, yet simple and playful. An article in Sunday's Buffalo News says that colored jeans were the big trend earlier this year, and now, crayon box-colored shorts that have moved right in for the summer. Cuffed or fringed, short-short or longer, they're an easy way to add some color-blocking into your wardrobe.
Looking for information in order to help you begin training for a career in beauty, nails, esthetics and skin care, cosmetology, massage therapy or hair care? BeautySchool.com has the right cosmetology school for you.