Monday, May 21st, 2012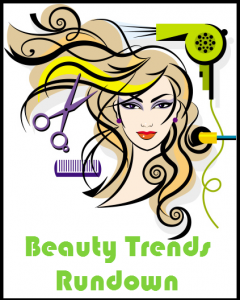 Nicole Richie is the poster child for hairpieces, turning any look from simple to hippie chic. We love that she placed the band over her bangs, making it so retro. Make sure to go with a thinner band like Richie's for a less drastic look.
The leaves are back; flowers are popping up…looks like spring is here!! Straight from the runway to magazines, these top beauty trends for spring are a great way to embrace the season. The great thing is, you may even have some of these in your collections already and if you don't, you can find them fairly easily.
A bombshell beauty will be crowned Miss Universe Canada on Saturday. But who to credit with her fine features: Mother Nature or a plastic surgeon? Unless the women reveal the truth about their slender thighs, large breasts and button nose, the public is never the wiser because cosmetic surgery is permitted in Miss Universe pageants and contestants aren't required to disclose if they've gone under the scalpel.
There has been a lot of attention given to the big buns at Cannes this year, but we prefer a much more inspiring and complementary style to the amazing gowns; that is the glamorous, side-swept screen-siren style as worn by Lana Del Rey, Eva Longoria and Bérénice Béjo.
21-year-old British glamour model Amy Childs is, based on this outfit, quite possibly the worst (and/or the new Jodie Marsh). Childs is also well known in the UK for giving someone a vajazzle (a vajazzling?) on a show on a trashy reality show called The Only Way is Essex. She's since become "synonymous with vajazzling"–much like Jennifer Love Hewitt on this side of the pond.
Looking for information in order to help you begin training for a career in beauty, nails, esthetics and skin care, cosmetology, massage therapy or hair care? BeautySchool.com has the right cosmetology school for you.