Twilight, True Blood, Vampire Diaries Obsessions Make Us Ask Are Vampires Really That Hot?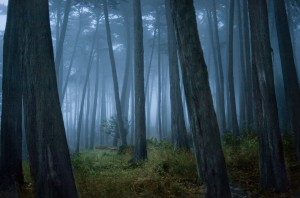 There's no denying the recent popularity of vampires in our society. It seems like everywhere you turn a new vampire inspired movie, television show or book is springing up. Thanks in large part to the hugely popular Twilight series, new vampire offspring are pouring their way into media outlets – Vampire Diaries, True Blood, and etc.
For decades, vampires have fascinated and traditionally horrified generations, but why now are vampires making their way into the hearts of thousands of Americans – particularly teenage girls? What is society's appeal to these blood-lusting, pale skin-clad creatures? Are they considered hot? Sexy? What is the obsession?
It seems like the bulk of the fascination stems from the underlying romantic notion behind these pointy-toothed, skin leeches because it certainly shouldn't be from their beauty fashion. Seriously, they take the book of beauty rules and use it as a fire starter, torching every rule out there. Check out the following list of vampire beauty contradictions anddisasters:
1.    Ahh, nothing hotter than ghostly, pale skin…wait, what?
In a society where fake tanning and tanning salons are now nestled in every small shopping center around the block, vampires continue to appeal despite their ghostly complexion. Yeah, yeah, they can't have direct contact with the sunlight, unless it's one of those Twilight vampires – they glisten in the sunlight. Really, they glisten? Sometimes it hurts to be beautiful, suck it up vampires (literally).
Anyways, people are so caught up today with adding that extra bit of color that tanning and bronzing products are flying off store shelves to help achieve that " I just got back from a three-day binge at the beach look." Beauty strike number one vampires – pale skin is not "in-style skin." Take a pointer from Sheryl Crow's "Soak up the Sun" for crying out loud.
2.    The "Antonio Banderas" or "Robert Pattinson" hair? Umm, no thank you.
This one works out perfectly since both of these actors have actually played vampires on the silver screen and both displayed awful hair styles. Whether it's the pulled back  Antonio pony tail (sorry, there was a time and a place for that style, but it's not now or here) or the Robert "I just work up after a spin on the roller coaster look," it's safe to say that they are both bad. Seriously, take away the fact that they are vampires and you'd be sure to laugh at them with your friends if they passed by you on the street. Beauty strike number two, vampires!
3.    When did the "undead look" get in style?
You don't see a whole craze of people talking about how hott (with two t's) zombies are, but if you really stop to think about it, vampires and the walking dead look a lot alike. They've got that "all the blood just rushed out of my head look because I've been dead for days" thing going on. Not to mention, the creepy and constant blood dribble that is always oozing out from one both sides of the lips. What? Have you been eating spaghetti without a napkin again? Come on, clean yourself up!
Beauty Strike number three, vampires sorry but you just struck out! I think it's time for a beauty makeover – vampire addition. Don't be surprised if that concept actually spawns a new television show. Sadly, it could happen at the current rate in which vampires are taking over our society these days.
Last updated by admin at .
Tags: Antonio Banderas, Robert Pattinson, true blood, twilight, vampire diaries, vampires