The Top 5 Ways to Keep Hair Color Vivid, Bright, and Looking Gorgeous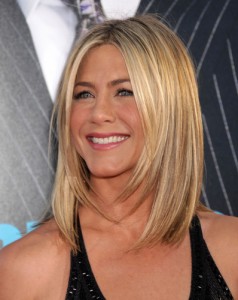 Jennifer Aniston is a hair goddess. Whether she's donning subtle brown lowlights or lovely blonde highlights, her hair always looks fabulous. Other celebs, like Adele, have a unique hair color that is to die for. With her auburn, rich color, Adele stands out from the crowd. You too can care for your hair color so that your hair retains its rich color and looks great without having to go to one of the top hair schools. With these five tips, you too will become a hair goddess like Jennifer Aniston with vibrant locks.
1. Stay Away from Harsh Shampoo and Conditioning Products
Listen to your hair stylist on this one. Paying a few extra bucks for a salon brand of shampoo and conditioning products can go a long way in making hair color shine rather than fade. Special shampoo and conditioning products for hair color have chemicals that prevent the oxidation of hair follicles. These products even have sunscreen within them to prevent the fading of hair color.
2. Invest in Protective Conditioner
You should also add a few minutes to your daily hair regimen by using a protective conditioner. A protective conditioner strengthens and moisturizes hair. If you fail to use a leave-in conditioner, then you risk having dried out hair. Colored hair breaks when it is not properly moisturized. Avoid damaged hair by purchasing a high-quality leave-in conditioner. Apply the conditioner in the shower and leave it in for twenty to thirty minutes. Your hair will be noticeably smoother after you rinse out the conditioner.
3. Purchase Clarifying Shampoo
In addition to your regular shampoo, conditioner, and leave-in conditioner, be sure to add a clarifying shampoo to your hair regimen. Purchase a clarifying shampoo and use it only once or twice a month. Clarifying shampoo will get rid of all of the built up minerals in your hair, such as iron. Iron can cause oxidation to occur in your hair, meaning that the color fades. Use clarifying shampoo to keep hair vibrant in color.
4. Avoid Heat
Using heat on one's colored hair can cause hair to lighten. If you have a beautifully rich hair color like Adele's auburn locks, then you do not want the color to lighten. Avoid heat styling as much as possible. To get a look with curls or waves, simply try using mousse and rollers.
5. Keep Hair Away from Chlorine
Avoid chlorine as much as possible. Chlorine can also cause oxidation in your hair and will result in a drab color on your locks.
Follow these five simple tips for maintaining hair color that looks great all the time.
Last updated by admin at .
Tags: celebrity glamour, celebrity hairstyles, Celebrity Trends, Jennifer Aniston